Asian 
Studies

Founded in 1941,
the Association for Asian Studies
(AAS)—the largest society of its kind, with approximately 8,000 members worldwide—is a scholarly, non-political, non-profit professional association open to all persons interested in Asia.
Okinawa Memories 
Initiative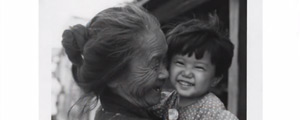 The Okinawa Memories Initiative is a collaborative, international public history project that explores the founding years of the American military occupation of Okinawa. The project is inspired by a collection of photos taken in Okinawa in 1952 by an American Army Captain: Charles Eugene Gail. Learn more...
Give to 
East Asian Studies
Your gift to East Asian Studies helps to support outstanding students and our nationally recognized programs. Learn more or give today.