Minghui Hu, Assistant Professor in the UC Santa Cruz History Department and East Asian Studies faculty member, has recently joined an exciting 3-year project at the Academia Sinica (the national academy of Taiwan).
The project is titled "Constructing Modern Knowledge in China, 1600-1949," and aims to explore the complex processes involved in the historical conjunctions of Chinese and Western scholarship, the ways they influenced and opposed one another, and their reconstructions. This research project brings together nine scholars with considerable research experience and achievements on the subject, each of whom has a "knowledge" specialization in one of the periods from the eighteenth to the early twentieth centuries.
Professor Hu's research, "The Political Culture of Empirical Inquiry in China: A History of Textual, Political and Scientific Scholarship, 1730-1890," builds on the Academia Sinica project, and also narrows its focus. Professor Hu and his collaborator, So-an Chang, who have known each other for more than ten years, are interested in researching the new literati agenda of recasting classical knowledge between 1730 and 1800, an area in which both scholars have already made significant contributions. They hope their collaboration will begin to reshape the agenda of intellectual history of eighteenth- and nineteenth-century China and, in the process, bridge distinct research traditions in the English- and Chinese-speaking worlds.
In 2012, Professor Hu will host an international conference on the UC Santa Cruz campus as part of this project. Details about the conference are forthcoming.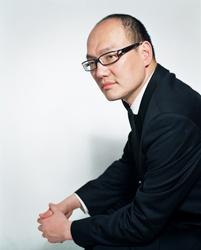 Professor Hu is a member of the UCSC History faculty and teaches courses "Early Modern East Asia" (History 40A), "The Rise and Fall of the Qing Empire, 1640-1911" (History 140B), and "Literati and Samurai: Comparative History of Elite Identity in Early Modern China and Japan" (History 194M), among others. He is trained in both the history of science and in Chinese history, and is currently completing a book on Cosmopolitan Confucians: The Passage of Modern Chinese Thought.
For more information on this project, please visit their website (see link below).